Away from Istanbul and the importance of buying apartments in it, the Turkish capital, Ankara, is one of the most important options for real estate ownership.
In this article, you will learn about the most important and prominent information about this city, as its most prominent aspects will be highlighted.
The importance of real estate investment in Ankara
Ankara is the capital of Turkey and one of the most populous cities in the country with a population of over 5 million people it is the second largest city in Turkey after Istanbul it is also the seat of the Turkish government and is home to a number of important government institutions.
The city's economy is based on a number of industries including manufacturing, agriculture, mining, tourism, and service industries. Ankara is also an important transportation hub, as it lies at the intersection of a number of major highways and railways.
The real estate market in Ankara has been growing rapidly in recent years, as more people look to invest in real estate in the city and the demand for it is driven by a number of factors, including the city's growing population, its strong economy, and its status as the seat of the Turkish government.
Buying an apartment in Ankara for housing and stability
Ankara is home to many different types of apartments, from luxurious high-rise apartments with all amenities to basic and affordable units, there is something for every budget, allowing families of all income levels to find a place to live.
Apartments in Ankara in general are very safe, which is important for families with young children as it has a low crime rate, and there are usually security guards in apartment buildings which gives parents peace of mind knowing that their children are safe when they are alone at home.
Ankara is also a great city for families because it offers many different activities and attractions. There are museums, parks, and historical sites to explore, as well as shopping malls, restaurants, and cafes. Families can also take advantage of the city's excellent public transportation system to move around easily.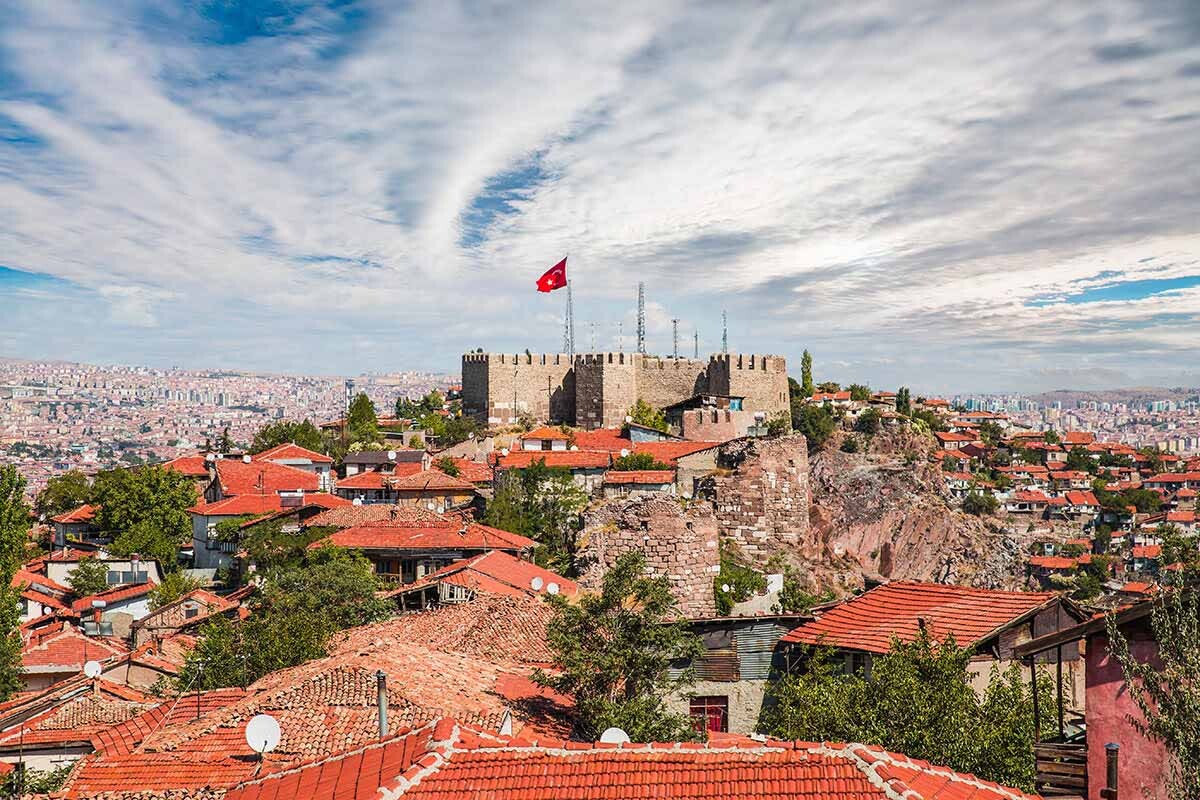 The most important areas to buy an apartment in Ankara
It is important to take a look at the most important areas of the Turkish capital, Ankara, when you are in the process of buying an apartment in it, and its most prominent features and details related to it, and the following are the most prominent:
First: Cankaya
- Cankaya is very central and therefore very convenient for those who work in the city center or need to commute regularly and it is also close to some of the best schools, hospitals and shopping malls in Ankara.
- New projects tend to be large-scale projects that include a range of on-site amenities for residents such as swimming pools, gyms, and green spaces.
- Due to its central location and developed developments, it is a safe neighborhood to live in and this is especially important for families with young children.
Second: Altin
It is a neighborhood in Ankara known for its luxury apartments if you are looking for a comfortable and stylish place to live. Its central location means that you will have easy access to all parts of the city.
There are a number of good schools in Altyn, making it an ideal place to live if you have children.
Third: Kechoran
It is an area of ​​Ankara popular with tourists and locals alike. The area is known for its beautiful architecture, many parks and gardens, and a lively nightlife.
It is also home to some of the best shopping in Ankara.
The most famous place in Ankara
One of the main reasons that encourage buying an apartment in Ankara is that it is an important tourist destination thanks to its prestigious, important and famous tourist attractions, and therefore this indicates its importance and status on the tourism level, and through the following paragraphs we talk about its most prominent destinations:
Anatolian Civilizations Museum
The Museum of Anatolian Civilizations is located in Ankara, Turkey and includes remains from the Neolithic Age, the Copper Age, the Bronze Age, and the civilizations that prevailed in Anatolia (the Asian part of present-day Turkey).
 The museum's exhibits are arranged chronologically and provide an in-depth look at each civilization. The museum also contains a library and laboratory where researchers can study artifacts.
Youth Park
The Youth Park in Ankara is one of the most famous parks in the city. The park offers a variety of activities for young people, including a basketball court and a swimming pool. The park also has a number of restaurants and cafes.
Wonderland Garden
- The park includes a variety of different themed areas, each with unique attractions.
- There is something for everyone, whether you want to go on exciting rides or just relax and enjoy the scenery.
- The park is constantly expanding and adding new features, so there's always something new to see and do.
Ankara Castle
One of Turkey's most popular tourist destinations, Ankara Castle is located on top of a hill in the city and offers stunning views of the city's skyline. It was built by the Seljuk Turks in the 12th century and has been restored several times since then. It is now a museum and open to the public.
The castle has many features that make it unique and worth a visit, firstly, it has an outer wall that is more than two kilometers long and has 103 towers and was built to protect the castle from invaders and secondly, the castle has an inner courtyard surrounded by a gallery and this courtyard was used for ceremonial purposes and is now used as a park.
 Thirdly, the castle has a mosque built in the 16th century that is still in use today and is one of the largest mosques in the city. Finally, the castle also houses a museum containing artifacts from the Seljuk era.
Advantages of buying real estate in Turkey through IST HOMES Real Estate Company
- We have a wide range of properties available and no matter your budget or preference, we are confident we can find the perfect property for you.
- We have a team of experienced professionals who are familiar with the Turkish real estate market and can provide you with expert advice throughout the buying process.