Many people are searching for areas to buy cheap apartments in Istanbul, so is this option really available in light of all the developments that the city is witnessing in terms of urban and in the field of its infrastructure as well, not to mention the busy tourist seasons, but despite that, you will find what you are looking for because it is, in short, a city of diversity .
Where to find cheap apartments in Istanbul?
Here, through the following paragraphs, a detailed discussion of some areas of Istanbul that contain suitable and reasonable-priced real estate and investment offers, including:
First: Silivri area
Silivri is a beautiful coastal area in Turkey and an ideal place to buy an apartment as the city has many advantages that make it an attractive place to live.
 It has hot summers and mild winters, which makes it an ideal place to live all year round. The second advantage of Silivri is its location as it is located near Istanbul, which means that residents can easily commute to the city for business or leisure.
 The city has all the necessary amenities for the residents, including schools, hospitals, supermarkets, restaurants, and finally, the fourth advantage of Silivri is its price as the prices of the apartments are quite affordable, which makes it a great place for property investment.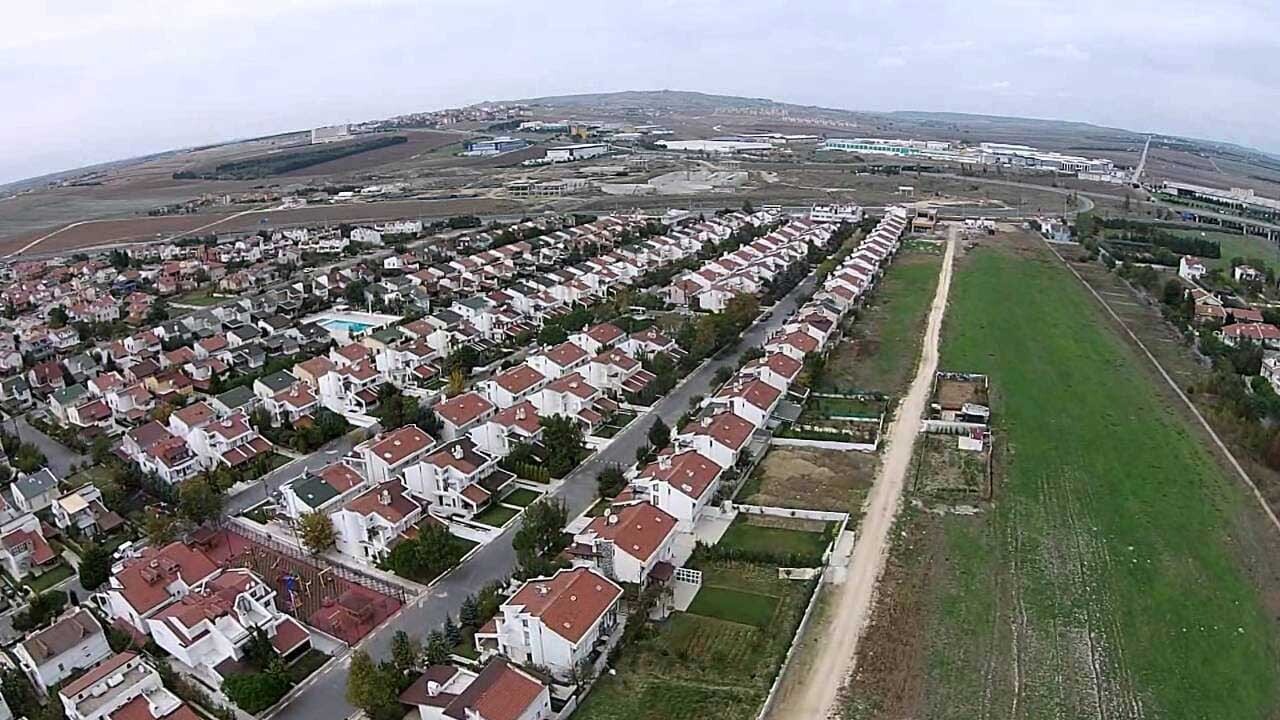 Second: Esenyurt area
Esenyurt is a large and ever-growing area of ​​Istanbul, located on the European side of the city, in the northwest part and it is one of the most popular places to buy an apartment in Istanbul among foreigners and there are many reasons for that.
 It only takes about half an hour to get to the center of Istanbul by public transportation.
Another advantage of it is its infrastructure as the area has everything you need for a comfortable life, supermarkets, hospitals, schools, parks, etc. Moreover, there are many new construction projects in it, which means that its infrastructure is constantly improving.
Finally, apartments in Esenyurt are relatively cheaper than in other parts of Istanbul and this makes it a great option for those who want to buy an apartment in Istanbul on a budget.
Third: Kartal region
When you are looking for an apartment in Kartal, you will have a variety of different options to choose from as apartments are available in all sizes, styles and price. This means that no matter what your budget is, you should be able to find an apartment that meets your needs without having to search much.
One of the best things about this area is that it is located near the center of Istanbul and this means that if you want to visit the city or go shopping, you do not have to travel long distances and you can also take advantage of the many public transportation options that are available.
Fourth: Sancaktepe area
It is a rapidly developing area with new infrastructure projects being developed constantly and this makes it a great place to invest in real estate as the value of the property is likely to increase exponentially over time.
There is a wide range of apartments available in Sancaktepe to suit all budgets, from luxury projects to more affordable options.
It is well connected to the rest of Istanbul via public transportation, with many metro and bus lines running through the area and this makes it a convenient place to live for both families and working professionals in the city centre.
Fifth: Maltepe region
 It is only a minute away by metro from the city center and this makes it a very attractive option for those who want to live close to the city but do not want to deal with traffic and noise. Apartment prices in Maltepe are very reasonable compared to other areas such as Sisli or Beyoglu.
The demand for apartments is always high and the prices are constantly increasing, and this makes it a great investment area for those looking to buy an apartment in Istanbul.
 It has all the modern infrastructure that you need for a comfortable life and there are hospitals, shopping malls, restaurants and parks within easy reach.
Will the prices of apartments in Istanbul or in the aforementioned areas remain appropriate, as we have indicated? Certainly not, as this city is witnessing many urban transformation projects that will greatly affect real estate prices, as well as the high demand for ownership in it will lead to an increase in it, and therefore if your goal is to search for apartments for sale in Istanbul, this is the most appropriate time to achieve your goal to benefit from the current low and high price in the future.
Find apartments under construction in Istanbul
Istanbul is a city that has attracted attention from all over the world in recent years and for this reason, the number of people who want to buy apartments in Istanbul has increased dramatically. However, the prices of apartments in Istanbul are also increasing day by day, so how can you buy cheap apartments in Istanbul?
The answer is simple. You should choose projects under construction and the main reason for this is that the prices of apartments in that city are generally lower in projects under construction than in completed projects. In addition to this, you can often find discounts and good payment plans in such projects.
Find old built apartments in Istanbul
You'll be closer to all the lively action Istanbul is a bustling city, and if you want to be in the thick of things, you'll want to be as close to the city center as possible and not only will you be closer to all the major attractions, but you'll also have easy access to public transportation, which It can save you a lot of time and money.
If you are looking for an apartment with a lot of space to have a lot of privacy, it is best to look in the city center and although the perks that you will find in the modern or modern apartments you will not find in the old apartments, it makes up for it with its huge size.
Find apartments in remote areas of Istanbul
The most important factor in finding cheap apartments in Istanbul is the willingness to search in remote areas. While it is possible to find cheap apartments near the city center, competition for these units is fierce and they are often rented out by the week or month rather than by the year. Willing to go a little further, you'll have a much wider range of units to choose from and can often negotiate a lower price.
Do not hesitate to take a quick step in searching for cheap apartments for sale in Istanbul now, as it is the best time to take advantage of the price hike that will be later.