In the field of real estate in Turkey, the housing license is an essential factor that enhances transparency and security in real estate purchase and investment deals. Understanding and adhering to these licenses plays a critical role in achieving successful and sustainable real estate experiences and we will closely explore the concept of housing license for real estate in Turkey and its role in enhancing real estate quality and investment security, so continue reading on to gain a comprehensive understanding about this license and how investors and buyers can benefit from it to ensure successful and reliable deals in the Turkish real estate market.
What is a housing license for real estate in Turkey ?
The housing license is a basic document obtained from the Building Use Licensing Unit of the Reconstruction Directorate in the relevant municipalities after completing the building construction process in accordance with the required technical standards and specialized teams from the relevant unit in the municipality make visits during the construction stages to conduct the necessary audits, and upon completion, the license is granted and this document expresses the suitability of the building for housing and is mandatory for all residential buildings.
A housing license can be obtained by contracting or construction companies, and if the project does not obtain this license, this indicates a problem in adhering to the required standards and this license must be obtained from the Building Use Licensing Unit of the Construction Directorate in the relevant municipalities within the specified period and in addition, an application can be submitted to obtain a license for projects that are established within a period of time ranging between two and five years, with an obligation to re-obtain the license if this period is exceeded.
Advantages of owning real estate in Turkey 
Turkey 's economy enjoys stability and continuous development.

Turkey offers real estate at affordable prices compared to many European countries.

Turkey offers a wide variety of properties, from apartments to villas.

Investing in real estate can qualify you for

Turkish citizenship

or real estate residency programs in Turkey.

Turkish banks provide easy real estate financing options.

Turkey's location makes moving within the country and to neighboring countries easy.

Turkey embraces a rich history and diverse culture.

There are continuous improvements in infrastructure and vital projects.

Many services and facilities are available in real estate areas.

Turkey has beautiful and diverse landscapes.

Many developers offer installment financing options.

The ability to achieve good returns from real estate investments.

The Turkish government supports real estate investments.

Continued tourism increases the attractiveness of real estate as an investment.

Easy to communicate in English and enjoy Turkish culture.

Ease of obtaining entry visas and accommodation arrangements.

Turkish cities are witnessing continuous development and growth.

Political stability enhances security for investors.

Providing modern technological infrastructure.

The presence of prestigious universities enhances the value of real estate in Turkey 

Different areas meet diverse needs.

Enjoy delicious Turkish cuisine.

Turkey's cities offer active entertainment and nightlife options.

Turkey provides shopping opportunities in its traditional markets and modern shopping centers.

Investment opportunities in marine real estate.

Balance between cultures and religions.

Opportunities for outdoor exercise and recreation.

Advanced healthcare system.

Provides job opportunities for residents.

Positive expectations for the development and prosperity of the real estate market.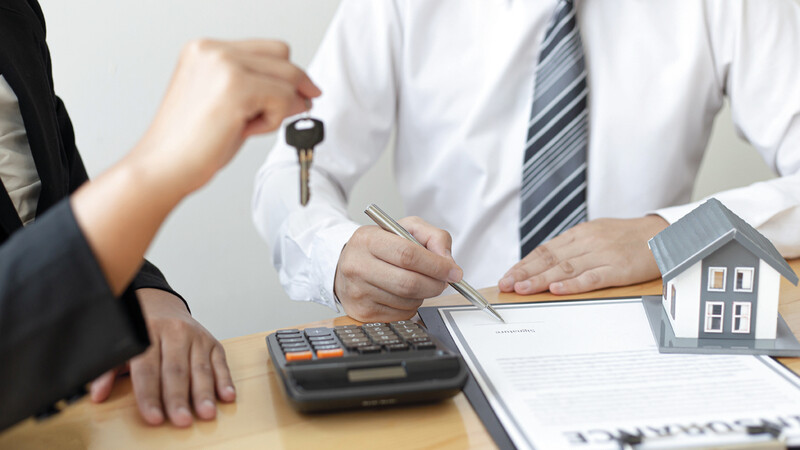 Promising areas to buy real estate in Turkey
Here are the best areas to buy real estate in Turkey:
Istanbul:
Real estate in Istanbul is characterized by an architectural design that combines luxury and elegance, similar to European designs, which attracts the attention of foreign and Arab real estate investors, as Istanbul is a major center for Turkey's real estate market, witnessing a noticeable urban transformation, especially in the suburbs and outskirts of the city.
Istanbul annually receives more than 40% of foreigners seeking to buy real estate, and this is due to its classification as one of the best places for real estate investment in Turkey, as it is also characterized by wonderful infrastructure projects that include multiple areas in the city, in addition to huge projects that will make its surrounding areas a focus of interest for many and there is no doubt that these projects will contribute to raising the real estate value in Istanbul, such as the new Istanbul Airport project and the new Istanbul Canal.
The excellent facilities and services provided by residential complexes play an important role in attracting those wishing to buy apartments in Turkey.
Ankara:
Ankara stands out for its high population density, and is considered one of the preferred cities for living and trading together, which attracted a large number of Arabs, especially merchants, as Ankara has two types of apartments: popular apartments and modern apartments, giving Turkey property buyers choice, price efficiency and variety of apartment sizes.
Factors affecting real estate prices in Turkey 
The health of the Turkish economy plays a crucial role in determining the strength of the real estate market, as strong economic growth positively affects demand.

The influence of the forces of supply and demand determines the behavior of real estate markets, as an increase in demand versus supply can lead to higher prices and vice versa.

The inflation rate can affect the purchasing power of a currency and thus affect real estate prices.

Government legislation and real estate policies can play a role in determining the market and influencing demand and supply.

Improvements in infrastructure developments in areas may lead to increased attraction and higher prices.

International events and political developments may affect economic stability and security, affecting the real estate market.

Changes in the value of foreign currencies relative to the Turkish Lira affect the cost of real estate for foreign investors.

Increased demand by foreign investors could push prices higher.
Ultimately, a commitment to a housing permit in Turkey demonstrates dedication to achieving sustainable development and enhancing the quality of life for the entire community and searching for specific properties with a housing license is a smart choice that guarantees investors and buyers a safe and sustainable investment in the Turkish real estate market.
Related articles:
Renewal of real estate residence in Turkey 2023
Cheap villas in Turkey for sale 2023
Buying real estate in Turkey in installments
Endless options within the Turkish real estate market
The fastest way to obtain Turkish citizenship
Apartments for Sale in Istanbul
Successful real estate investment in Turkey 2023
Luxury real estate for sale in Istanbul 2023
Buying real estate in European Istanbul 2023
Obtaining Turkish Citizenship Through Real Estate Investment
Real Estate Investment in Istanbul 2023
Types of Turkish passport and the characteristics of each
Feature of residential apartments in Turkey
Advantages of buying a property in Turkey with Ist Homes
Commercial lands for sale in Istanbul
#Istanbul_apartments   #real_estate_investment