In the world of real estate in Turkey, the popularity of buying apartments is increasing day by day, whether for private residence or investment purposes and but what many do not know is that modifying these apartments may require an "apartment modification license," a legal procedure that requires a careful and familiar understanding of local laws.
So what exactly is this license and what are the things you need to know when thinking about modifying your apartment in Turkey? We will explore the concept of an apartment modification license, and highlight the important things to consider when embarking on this interesting and complex work.
What is an apartment modification license in Turkey?
An apartment modification permit in Turkey is an official permit issued by the municipal office or the competent authorities in Turkey, with the aim of allowing the implementation of certain modifications to the apartment and these modifications can include changes to the apartment's exterior structure or increasing the interior space by adding an additional square metre.
What modifications do not require an apartment modification license in Turkey?
"Real estate laws in Turkey do not impose strict restrictions on property owners to a restrictive degree and one of the most prominent advantages of real estate investment in Turkey is the facilities and welcome provided by the Turkish government to foreign investors and of course, you can make some modifications to your own apartment without needing a permit from the municipality.
Among these modifications, you can carry out painting work in the apartment, modify the floors, whether with wood or granite, replace the sink and cabinets in the kitchen, modify the electrical connections, install or remove gas and heater equipment and connections, and change or modify the sewage systems and water connections inside the apartment and these modifications allow you to improve and customize your apartment without the hassle of long bureaucratic procedures."
What are the conditions for an apartment modification license in Turkey?
When you plan to make major modifications to your apartment that include radical changes and not just repairs or replacements, you will need to obtain an apartment modification license from the municipality and this procedure is necessary to ensure that your business is conducted legally and is not subject to legal liability.
When applying for an apartment modification license, you must consider two basic conditions and first, the modifications you plan must be consistent with the specific architectural and planning regulations for the project and secondly, these amendments must be implemented by the original apartment owner himself or through an official authorization in the event that they cannot be implemented by him.
Failure to adhere to these two conditions will hinder your ability to obtain an apartment modification license, and therefore you will find yourself subject to financial penalties and other problems and but fortunately, these conditions are generally easy to implement and achieve.
Advantages of buying an apartment in Turkey
Turkey is located between two continents and is considered a bridge between East and West, making it a strategic place for investment.

Turkey offers a wide variety of properties including apartments, villas, and residential projects.

Real estate in Turkey

is considered affordable compared to many other countries.
Turkey offers fast programs to obtain Turkish citizenship or residency for investors.

There are significant investments in infrastructure in Turkey, including airports and ports.

Turkey's economy is active and growing, creating many investment opportunities.

Real estate law in Turkey allows ownership of real estate for a long period.

Turkey is a popular tourist destination, which makes renting an apartment to visitors a profitable option.

Advanced technological infrastructure attracts many IT investments.

Turkey is witnessing an active real estate market that provides opportunities to increase the return on investment.

Turkey is a diverse cultural place with influences from various cultures.

Turkey offers many parks and green areas to enjoy the outdoors.

Turkey includes a group of high-level schools and universities.

The healthcare system in Turkey is considered to be of a high standard.

Turkey is famous for its markets and modern shopping centers.

There are opportunities to practice various sports and recreational activities.

Turkey is considered one of the most stable countries in the region.

Turkey offers access to stunning sandy beaches.

Continued economic growth makes Turkey attractive for investment.

Turkey hosts important historical sites.

The public transportation network is efficient and available.

Offers vast business opportunities.

Known for its quality healthcare, it attracts medical tourists.

Modern infrastructure projects emphasize sustainability and the environment.

The real estate market is witnessing continuous development and growth.

The government provides support for real estate investments.

Turkey includes a group of restaurants, cafes and night entertainment centers.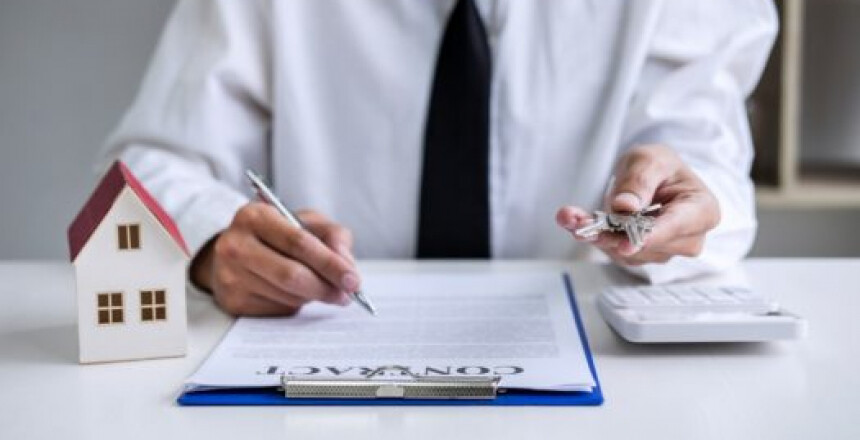 Tips before buying an apartment in Turkey 
Choose a location that suits your needs and investment goals, whether for private residence or tourist rental.

Inquire about different neighborhoods and areas, and seek help from local destinations or trusted real estate brokers.

Ensure the presence of basic services and facilities such as schools, hospitals and public transportation.

Check the condition of the apartment and building thoroughly and check for any required maintenance work.

Make sure the property complies with local laws and that you have the necessary permits.

Check all papers, legal documents and contracts related to the apartment and ownership.

Determine your budget carefully and make sure you can afford the purchase and maintenance costs.

Feel free to negotiate the price with the seller or real estate agent.

Consult a local real estate attorney or consultant for legal advice.

Choose a reliable real estate agent who is known for his reputation in the market.

Carefully examine the terms and conditions in the contract before signing.

If you need financing, research options for obtaining a mortgage.

Calculate all costs associated with purchasing the property including fees and taxes.

Determine the right time to buy an apartment and follow the guidance of market experts.

You may need to incur additional costs such as maintenance fees and service fees.

Make sure you understand all the terms and details of the deal.

Keep copies of all relevant papers and documents.

Check out real estate insurance options to protect your investment.

Take advantage of Turkey's real estate residency programs or Turkish citizenship if you are interested in them.

Evaluate the potential return on your investment in the apartment.

Look at real estate as part of your overall investment portfolio.

Make sure to obtain technical reports on the condition of the property.

Market conditions change periodically, so stay informed.

If you decide to modify the apartment, make sure to comply with the necessary laws and permits.
In conclusion, it can be said that an apartment modification license in Turkey represents the way to achieve the transformation into the property of your dreams, as it ensures compliance with laws and conditions, provides protection for your rights as a property owner, and makes you the legal owner to carry out the necessary modifications to your apartment without legal burden, as it enhances the value of your investment and gives you the opportunity to enjoy a place that reflects your special taste, so, if you are thinking about buying an apartment in Turkey and making modifications to it, follow the legal procedures and be sure to comply with all architectural and legal conditions to ensure that you make the most of this investment.
Related articles:
Renewal of real estate residence in Turkey 2023
Cheap villas in Turkey for sale 2023
Buying real estate in Turkey in installments
Endless options within the Turkish real estate market
The fastest way to obtain Turkish citizenship
Apartments for Sale in Istanbul
Successful real estate investment in Turkey 2023
Luxury real estate for sale in Istanbul 2023
Buying real estate in European Istanbul 2023
Obtaining Turkish Citizenship Through Real Estate Investment
Real Estate Investment in Istanbul 2023
Types of Turkish passport and the characteristics of each
Feature of residential apartments in Turkey
Advantages of buying a property in Turkey with Ist Homes
Commercial lands for sale in Istanbul
#Istanbul_apartments   #real_estate_investment