In this article, we will show you all the information that you should be familiar with about real estate taxes associated with buying a new property in Turkey. At ISTHomes, we always strive to provide you with all the necessary details, to enrich you with the information that interests you. Real estate taxes in Turkey can be divided into two categories:
One-time Real Estate Taxes
Periodic Taxes (Annual or Monthly taxes)
1- One-Time Real Estate Taxes:
First: VAT (value-added tax)
It ranges from 1% to 18%, wherein in the case of commercial real estateor if the net area of the property is more than 150 meters the VAT value is 18%. Besides, the type of property, its area, and the price per square meter of the land are all factors involved in determining the value of the added tax.
Second: Title Deed Registration Tax
This tax is imposed upon registering the title deed (Tapu) in the Real Estate Registry Department in Turkey. Its value is equivalent to 4% of the registered price of the property in the contract. In practice, the buyer may pay it in full or equally divided between the buyer and the seller, 2% each. This tax is paid only once, but if the property is transferred to another owner or the legal heirs, this tax should be paid again.
Third: Other Fees Related to Property Registration
Attestation fee: translation to Turkish and attestation of the passport, equivalent to approximately $50
Fees for receiving the title deed (Tapu) in the name of the new owner of the property, equivalent to approximately $60
Fees for receiving the application for transferring real estate ownership (Tabu)by the Maps Office in the Real Estate Registry Department are approximately equivalent to $200
Fees for opening water and electricity meters for the first time are approximately $300
Thus, we have mentioned real estate taxes that are paid once. To make it easier, we will take an example of the real estate taxes involved in buying a house worth $100,000.
| | |
| --- | --- |
| Tax Type | Approximate Value in US Dollars |
| VAT (in case of 1%) | 1000 |
| Title Deed Registry Tax 4% | 4000 |
| Other Registration Fees | 610 |
| Total= | $5610  |
In other words, we can say that property-owning taxes in Turkey may range on average from 6% to 7% in most cases.
For the periodic taxes that are paid once a year or every month, they can be divided into the following: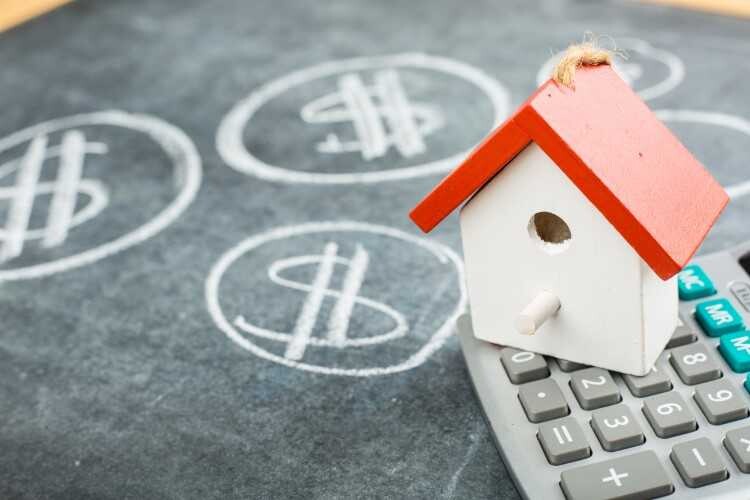 2- Periodic Taxes (Annual or Monthly Taxes):
First: Municipal Annual Tax on Real Estate in Turkey
An annual tax is paid in May of each year, which is a small fee for the services provided by the municipality to its residents. It is three out of ten thousand percent, 0.03% of the property's value, which is equivalent to $30 if the property price is $100,000.
Second: Natural Disasters and Earthquakes Insurance
It is compulsory insurance paid annually against natural disasters and earthquakes. It can be estimated at an approximate amount equivalent to two dollars per square meter. For example, if the area of the house is 100 square meters, the annual earthquake insurance value is approximately equivalent to 200 US dollars.
Third: Monthly Services Fees
Residents of residential complexes in Turkey have to pay a monthly fee called(Aidat) and it includes multiple expenses such as operating swimming pools and playgrounds, supervising gardens, and watering them. Besides, it covers the salaries of cleaning, maintenance, and security employees who work in the complex. This helps to keep the complex in optimum condition. These fees vary in value from one residential complex to another. But the concept of (Aidat) exists in Turkey even in regular residential buildings, as it is used for elevator operation and the inner building cleaning costs. On average, these fees range from $0.5 to $1 per square meter and vary according to the complex and the services it provides.
In the end, real estate taxes in Turkey are relatively low compared to those imposed in some foreign countries, such as taxes in European countries and the United States. Also, the Turkish government encourages foreigners to buy properties in Turkey by exempting them from the VAT tax if the buyer does not have a residence in Turkey and wants to buy the property in (Dollars or Euros) through a bank transfer from outside Turkey.
We at ISTHomes take care of following up on these procedures on behalf of our clients, as we have a specialized team of lawyers in this regard.