Real estate investing in Turkey is a great way to achieve your financial goals. Real estate ownership can be an excellent way to earn passive income and become more financially secure, even if you don't plan to move in for years or decades to come. The best way to invest in real estate in Turkey is through real estate crowdfunding. Crowdfunding is a unique type of investment that involves raising capital from a large group of people known as investors. You can create an online platform where investors can buy and sell real estate based on their personal opinions without meeting the seller or being in the property itself. Once you understand how real estate crowdfunding works in Turkey, you will have plenty of resources to help guide the real estate investment process. Read on to discover the top 6 tips for real estate in Turkey!
What types of real estate can foreigners buy in Turkey?
In general, you should know that fulfilling the conditions of legal ownership in Turkey will be a key to obtaining the right to own property without restrictions.
Turkey's property laws have allowed foreign ownership of all citizens of countries of the world, with relatively limited exceptions (including citizens of Cuba, North Korea, Syria, Armenia, and Cyprus) and other exceptions in a territorial manner (including citizens of some border countries with Turkey, where the law prohibits, For example, owned by the Greeks in the border city areas).
1. Apartments
A foreigner can buy apartments in Turkey with all its options and types in cash or installments. No matter how different the purpose of the property is (housing, work, trade, or investment).
2. Villas
Without any restrictions, a foreigner can also buy villas in Turkey within all options, whether for residence, investment, or obtaining Turkish citizenship.
3. Lands
are also allowed Foreigners to buy all kinds of land in Turkey, agricultural or construction, with the possibility of investing in it and benefiting from its agricultural returns or building on it for reconstruction.
4. Farms
For foreigners who want to buy farms in Turkey with affordable prices and luxury options, the options will be wide open.
5. Stores
Some foreign investors also prefer to buy shops in Turkey within its huge commercial complexes or its vibrant markets so that their investments generate good returns for them while taking advantage of the Turkish citizenship option.
6. Huge projects such as malls, schools, hotels,
various types of real estate and significant investments, all of which are available to you.
Advantages and benefits of buying a property in Turkey
One of the essential features that we can talk about in this field: the
possibility of applying for Turkish citizenship for those who own a property worth 250 thousand dollars or more, obtaining a Turkish passport, and benefiting from the benefits and full citizenship rights.

Or they are obtaining a real estate residence in Turkey if the property price is less than 250 thousand dollars.

Turkey's real estate is characterized by its high quality and high level of luxury compared to its acceptable prices compared to the rest of Europe.

The profitable return on investment is due to the strength of tourism in Turkey, where the possibility of renting apartments during the multiple tourist seasons throughout the year is available at good and encouraging prices.

Relatively low cost of living with high quality compared to Europe and the region's countries.

We are creating a bridge between East and West for investors.

Create an opportunity for children to study in Turkish universities, both private and public, with international schools available in different languages.

I enjoy European culture yet live in a conservative setting adjacent to the East and Arab worlds.
Best Cities for Real Estate Investment in Turkey
1. Istanbul
According to our vision and experience in Imtilak Real Estate, we can rank Istanbul among the best options for owning real estate in Turkey due to its cultural value, tourism, and investment importance.
When you want to buy a property in Istanbul, Turkey, you will find an endless range of real estate options with various sea views within the city center or even close to its most famous historical buildings or its pink orchards and woodlands.
The wheel never stops spinning in Istanbul, and real estate investments always push forward.
2. Antalya
gained its tourist fame by becoming the number one destination for foreign tourists (Europeans and Russians in particular) due to its location on the warm waters on the shore of the Mediterranean Sea.
It is characterized by Antalya's incredible nature and charming beaches. A return Real estate investment characterizes its properties is high due to the large number of tourists who come to it during the tourism seasons, which drives many who want to buy a property. Antalya, the Turkey, is close to vital tourist points.
3. Trabzon
is the favorite city of Arabs and an icon of beauty amidst the pristine nature on the shore of the Black Sea. They often look for luxury apartments and villas at affordable prices to buy a property in Trabzon, Turkey, to relax in its quiet atmosphere.
4. Ankara
Buying a property in Ankara, Turkey, means being in the heart of the political capital of Turkey, which can be rated in terms of importance with an advanced degree when compared to the rest of the other countries.
Ankara has a moderate nature, rich in its facilities, the brilliance of its real estate projects, and its life services that affect all walks of life, all with real estate prices that compete with Istanbul.
5. Bursa
Many people prefer real estate investment in Turkey in Bursa because of its essential characteristics:
its tourist location and charming nature, until it became known as the Green Stock Exchange.

Its proximity to the city of Istanbul and its connection with sea and land transport lines.

Bursa is one of the largest cities in terms of population density, and on top of that, it is a vibrant city.
6. Kocaeli
Many investors want to buy a property in Kocaeli, Turkey, due to its proximity to Istanbul from its Asian side, its pleasant nature, and its acceptable, even cheap, prices compared to Istanbul.
Therefore, with its multiple cities, Kocaeli is at the forefront of good choices for people with low budgets.
7. Sakarya
Many foreigners want to settle or tourism in the green city of Sakarya and near Lake Sapanca, which enjoys a magical atmosphere, by buying a property in Sakarya, Turkey, with the most beautiful views in a location that is only an hour away from Istanbul.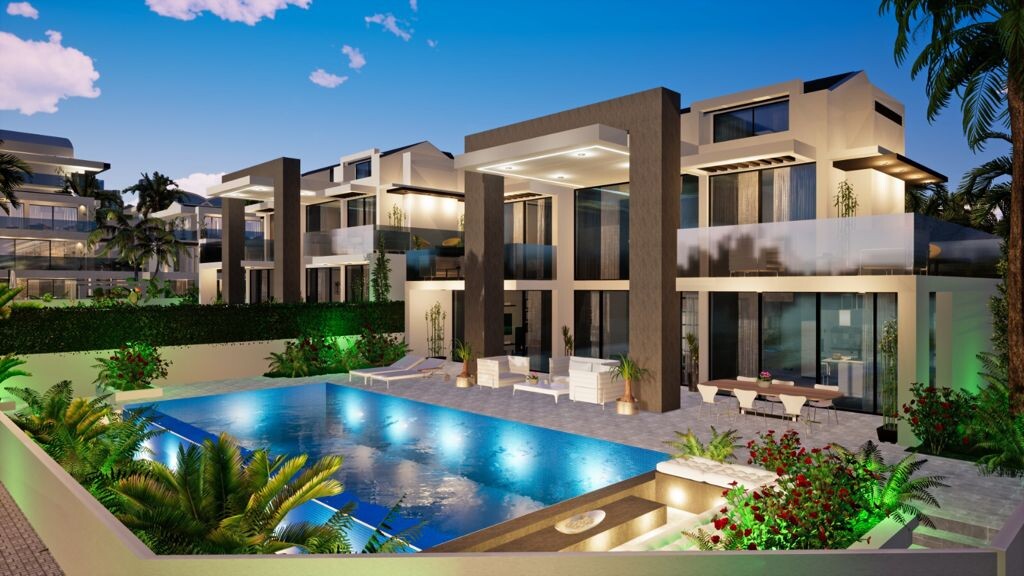 procedures Real estate investment in Turkey
The purchase of real estate and the transfer of ownership between the seller and the buyer can be completed in one day and easy steps, and the steps of real estate investment in several points:
After deciding to choose the appropriate apartment, the buyer must come to Turkey to sign the purchase contract Or the presence representative certified by a notary public or at one of the Turkish embassies abroad.

Obtaining the tax number for the new owner from the Tax Department within minutes, and the Tax Department grants it to every foreigner in Turkey to facilitate official transactions.

Bring your passport with its translation into Turkish, certified by a notary public.

Bring the real estate appraisal report (for foreigners), which is a report showing the value of the property based on a decision issued by an approved real estate appraisal company according to specific procedures.

Go to the Real Estate Registration Department "title deed" to be waived by the property seller in favor of the new owner.

Pay taxes owed to sellers.
Real estate purchase tax in Turkey
There is no fixed and specific value for the tax for purchasing a new property in Turkey, but the tax is calculated as a percentage of the price of the sold property.
Real estate taxes in Turkey may be broken down into three different sorts, some of which are paid at the time of purchase, some of which are paid every year, and others are paid monthly in return for extra services to the complex.
Tips and Warnings Before Buying a Property in Turkey
Now, before you make your inevitable decision to buy, we can advise you about some essential tips from our experience in Imtilak Real Estate with Turkey's projects and laws.
The infrastructure of the apartment and the project you want to own.

Study the room divisions and their suitability for your needs and the number of your family members before making a purchase decision.

Check the possibility of modification to the apartment.

Track nuisances from the vicinity of the project before purchasing.

Pay attention to choosing the correct view, and ensure that you cannot close the view later.

Know the surroundings of the house and the construction site.

Ensure the integrity of the legal status of the house, and the cleanliness of its record in the sections of the title deed, as many properties are linked to Mortgages or have specific problems.

Inquire about the monthly returns on the property, as these returns represent permanent additional expenses on the property in exchange for project services.

Beware of fake offers and real estate fraud, you are in a new country, and you should be careful.

Avoid overpriced properties, as these offers often involve irregularities or significant problems.

Beware of falling into the trap of fake offers with outsized investment returns; most offers sell nothing but an illusion and often hide several problems.

Choose a trusted real estate advisor, and check the credibility of your chosen advisory firm by reviewing the opinions of their previous clients.
Conclusion
Real estate is a great way to build wealth and live a happy life. The best way to invest in real estate in Turkey is through crowdfunding. Investors buy a home and participate in its acquisition through an online platform. Crowdfunding is a unique way to invest.