Turkey is famous for a large number of types of tourism, as it is one of the largest tourist attractions in the world. There are those who go there for entertainment, another for study, and a third for medical tourism. Turkey has recently witnessed a great renaissance in the health sector.
What are the advantages of this type of tourism and what are the most prominent specialties that Turkey is known for? This is what you will learn about in this article.
The importance of medical tourism in Turkey
Medical tourism in Turkey has become one of the most popular tourist activities in recent years and it is not difficult to see why. Thanks to its world-class hospitals, experienced doctors and low costs, Turkey is the number one destination for tourists from all over the world.
Whether you are looking for cosmetic surgery, dental work or treatment for a more serious condition, you can be sure that you will receive the highest level of care in Turkey and with its beautiful scenery and friendly people, you will enjoy your time in Turkey even if you are not there for medical treatment!
Types of medical tourism in Turkey
Medical tourism is characterized by the fact that it has many types, each of which has advantages and characteristics that distinguish it from the others. Below we will talk about it in detail:
First: medical tourism
There are many reasons to visit hot springs in Turkey. First, and most importantly, they offer a wide range of health benefits. From improving blood circulation and joint pain to detoxifying the body and reducing stress, hot springs can do wonders for your well-being.
Another great reason to visit hot springs in Turkey is that they offer a unique and relaxing experience. Soaking in the warm, mineral-rich waters while surrounded by stunning scenery is an unbeatable way to relax and rejuvenate.
Second: hair transplantation
First of all, the cost of hair transplant in Turkey is much lower than in other countries because the cost of living in Turkey is relatively low, and this includes the cost of medical care. As a result, hair transplant surgeons in Turkey can offer their services at a fraction of the cost of their counterparts in other countries.
Moreover, the quality of hair transplant surgery in Turkey is very high because Turkish surgeons are some of the most experienced and skilled in the world and they have performed thousands of surgeries and have a wealth of experience to draw on and as a result, they are able to achieve similar results to those achieved by surgeons in Turkey. other countries.
Third: dental implants
Dental implants are a popular choice for tooth replacement because they offer a number of advantages over other methods, such as dentures. For example, implants are more stable than dentures.
Implants look like natural teeth more than dentures, and they allow you to bite and chew more forcefully. It should be noted that the most common are immediate implants that do not need a lot of pain and having to wait. The good news is that after three days, the patient can practice his normal life.
Fourth: Obesity treatments
Turkey has become a very popular destination for people seeking treatment for obesity and related diseases in recent years. This is due to a number of factors, including the high quality of care available, the relatively low cost of treatment, and the fact that Turkey is a popular tourist destination.
Sleeve gastrectomy is one of the most popular obesity treatments available in Turkey. It involves reducing the size of the stomach, which leads to reduced food intake and weight loss. The surgery is usually performed laparoscopically, which means that it is minimally invasive and has a shorter recovery time than other types of weight loss surgeries.
There are many other obesity treatments available in Turkey, including gastric banding and liposuction, and all of these procedures can be performed safely and effectively by experienced surgeons.
Fifth: Neurosurgery
Neurosurgery in Turkey is a rapidly developing field of medicine that has many advantages for patients. Because of its strategic location, Turkey is able to provide world-class medical care at a fraction of the cost of other developed countries.
Turkish neurosurgeons are highly trained and experienced and use the latest technology and equipment. Turkish hospitals are clean, modern, and offer a wide range of services. Neurosurgery in Turkey is an excellent choice for patients who want quality care at an affordable price.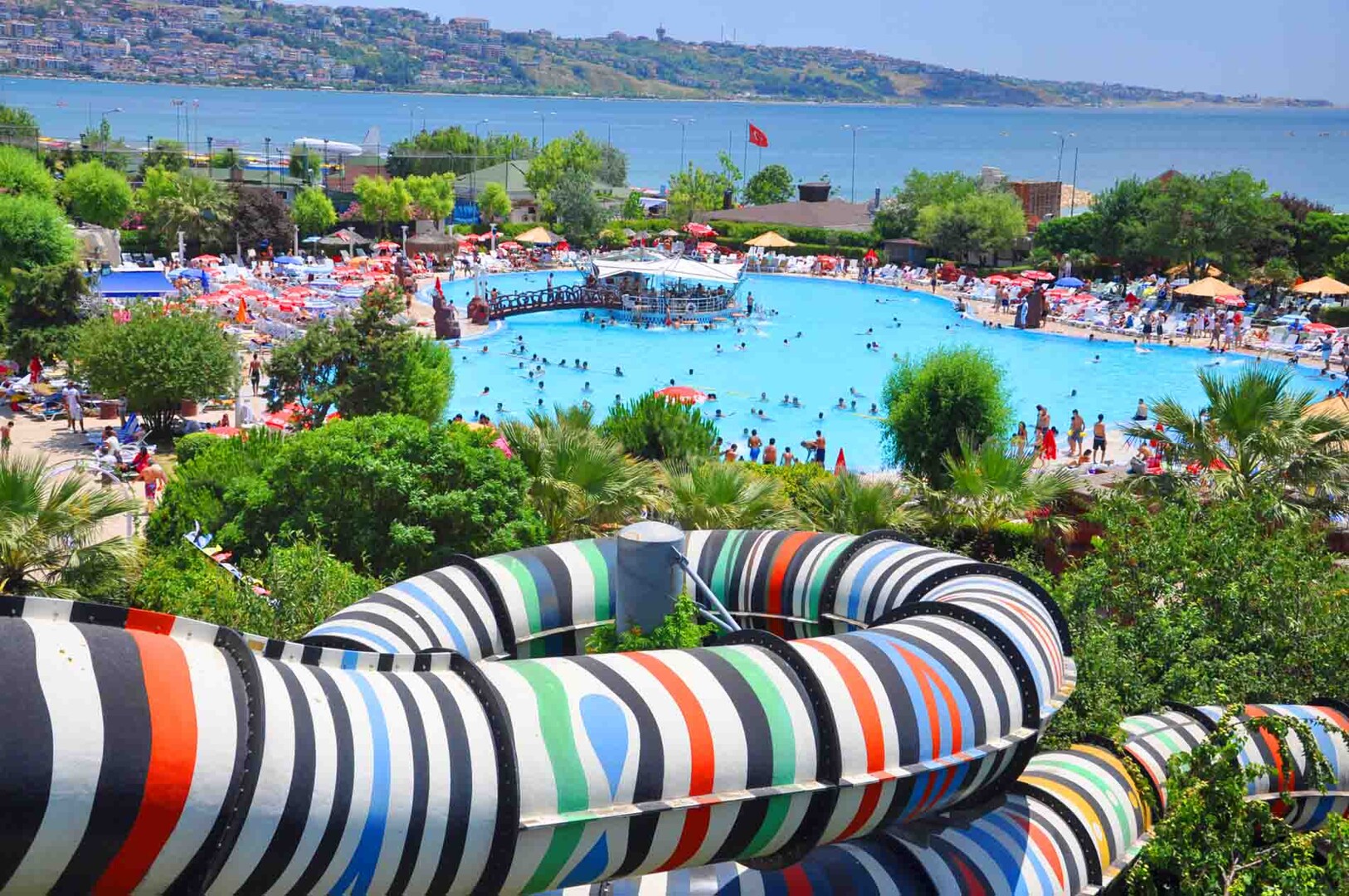 The future of medical tourism in Turkey
The future of medical tourism in Turkey seems promising, as the country has succeeded in limiting the spread of the Corona epidemic, which is expected to increase its share of global medical tourism revenues in the future. Turkey is a popular destination for hair transplantation and organ transplantation, and it has also become a preferred choice for cosmetic treatments.
It is expected that the demand for the tourism sector in Turkey of all kinds will increase significantly.
The role of tourism and its impact on the Turkish reality
Tourism plays an important role in reducing poverty and promoting economic growth. It also helps preserve cultural heritage and promote international understanding and peace. Leisure tourism is the most popular type of tourism in Turkey, accounting for about 80% of all tourists.
Visitors come to Turkey to enjoy its beautiful coastline, stunning historical sites, and delicious food, and many people also benefit from the country's excellent value and importance - and don't forget that accommodation and food are relatively cheap compared to other European countries.
The impact of tourism on the real estate sector in Turkey
The real estate sector in Turkey is one of the most important economic sectors and is directly linked to the tourism sector. There is a symbiotic relationship between the two sectors, as the real estate sector provides accommodation for tourists, while the tourism sector generates demand for real estate.
The Turkish government has invested heavily in the tourism sector in recent years and this has had a positive impact on the real estate sector. Tourism is one of the fastest growing industries in Turkey and this growth is expected to continue in the coming years and this will lead to an increase in the demand for housing, which will benefit the real estate sector.
Government investment in the tourism sector also positively affects employment in the country and the tourism seasons are a major source of employment for people living in Turkey, and this is expected to increase with its growth and prosperity and this will have an indirect impact on the real estate sector as more people will be able to buy real estate.
Finally, it must be noted that in the coming years, Turkey will witness many huge tourist seasons thanks to its many components, and for more information about the Turkish reality, just follow our website, through which we monitor all the topics that interest you.
But if you want to get a profitable investment opportunity, do not hesitate before contacting us and telling us what you want in terms of specifications, location and view, so that we can help you find what suits you and matches your financial balance and goals as well.
Advantages of buying a property in Turkey through ist Homes Real Estate company:

One of the leading companies in the field of  real estate investment in Turkey. We have extensive experience in the Turkish real estate market and are connected to the best residential complex constructioncompanies in Turkey.
We offer our customers a wide range of:
 Luxury real estate overlooking the sea in Istanbul , you can also find the cheapest apartments for sale in Turkey, hotel apartments, varioustypes of commercial real estate, villas for sale in Istanbulsuitable for obtaining Turkish citizenship and others suitable for obtainingreal estate residence.